Oct 23, 2019
The Gallery…putting us in the frame as Aberdeen's hottest venue
Do you find that your tipple of choice is often influenced by your surroundings? If you're hidden away in a dark, shadowy corner of a bar, are you more inclined to order a Dark and Stormy? But if you're outside in the beer garden on a sunny summer day, is a Mojito more likely to tempt your tastebuds?
We believe that the environment in which drinks are served can make or break how you enjoy them. That's why we've spent many days, weeks and months creating the perfect backdrop in which to sip, swallow – and indeed slurp if that's your thing – our carefully curated selection of beer, wine, spirit and cocktails.
We've taken the wraps off The Gallery - a brand new bar concept with three distinct areas designed to suit your mood. More than double the floorspace of our current bar, The Gallery will cement our position of being the hottest – yet coolest – venue in town.
We have retained the existing bar which has become a firm favourite in the Granite City's social scene, so you'll still find open plan space as well as our trademark cosy booths. But as you move through into the building next door, the mood changes completely.
It's dark and decadent; smooth and velvety. Think 1920s cocktail bar brought bang up to date with a 21st century twist. Luxurious curved booths, darkly coloured walls, hints of gold…just right vibe for a relaxed, cosy drink with someone special.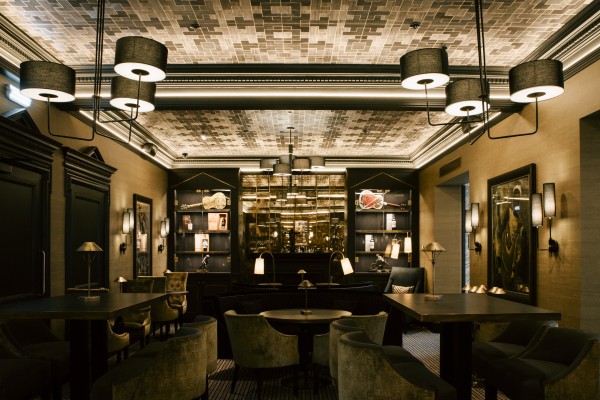 Then – adjust your eyes – because the garden room next door is flooded with light. With large windows running the length of the room, it's bright, spacious and airy and gives off a modern-day palm court feel. Great for daytime drinks – and even more so for our elegant afternoon teas.
So, where did the name come from? Well, if you've visited The Chester Hotel in the past you will know that we put a huge emphasis on design and style. What you might not know, however, is that there are original pieces by the Scottish artist John Byrne placed throughout our venue.
We're bringing even more of this iconic artist's work to Aberdeen with the opening of The Gallery, giving The Chester Hotel the biggest private collection of Byrne paintings in Scotland.
The finishing touches have been made to The Gallery – glasses polished, cushions plumped and bar stocked – and we hope you'll join us very soon to raise a toast to our exciting new space.