Aug 25, 2021
How Christmas Works
Christmas is definitely NOT just for children at The Chester Hotel this year, but just in case you've forgotten How Christmas works, our 2021 festive guide is here to re educate you in how to eat, drink and jingle like you mean it.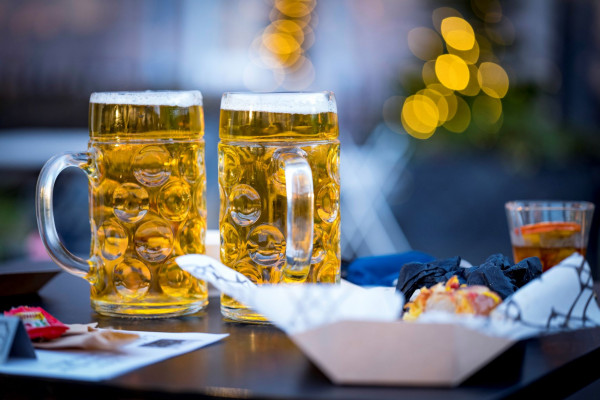 You may experience déjà 'brew' in our Alpine Glühwein Experience out front of the hotel in our 'pitcher' perfect, evergreen, twinkly lights marquee.
The charcoal open grill will be fired up again each day for a menu of rustic and hearty dishes including the Chester bratwurst collection.
We'll have the return of our legendary mulled cider, drinks for the kids, as well as the distinctly adult luxury hot chocolates and warm brownies. The Chester bar elves are busily making preparations for their seasonal Christmas cocktails list premiere. We're sure they will be both naughty and nice. (The cocktails that is …)
In the IX restaurant will be serving our two and three course Festive Market menu from 26 November until Christmas Eve.
If you want to keep up your 'social bubbles' this year, then our 'Tis The Season to Chester champagne afternoon teas will provide the perfect opportunity. Available Wednesday to Sunday throughout December.
Want to get your tinsel in a tangle? Or to light up the room with your 'tree'mendous dance floor moves? Then follow the call of the disco ball to our live band or disco party nights. And, if you want to keep Christmas alive just a little longer, we've even got a disco party night on January 8th too.
If you are one of those people who thinks you can get excited about the future because the past won't mind, then Auld Lang Syne with the best of us at our Hogmanay Shindig in the Granite Suite. We'll bid the old year a fond farewell with champagne, three course, wine, coffee and dancing to our band First Class. We'll greet the new year with stovies before departure at 1am.
Or how about dinner in our IX restaurant where we will be serving our exquisite Hogmanay dinner?
Our programme of bratwurst and glühwein, disco nights and Hogmanay shindigs, afternoon tea and dining is our Chester Christmas gift to our guests.
And, our Christmas gift to our Chester team is the opportunity for each of them to spend Christmas Day at home with their families. Because, whatever your Christmas budget, the things most of us really want for Christmas simply can't be bought.